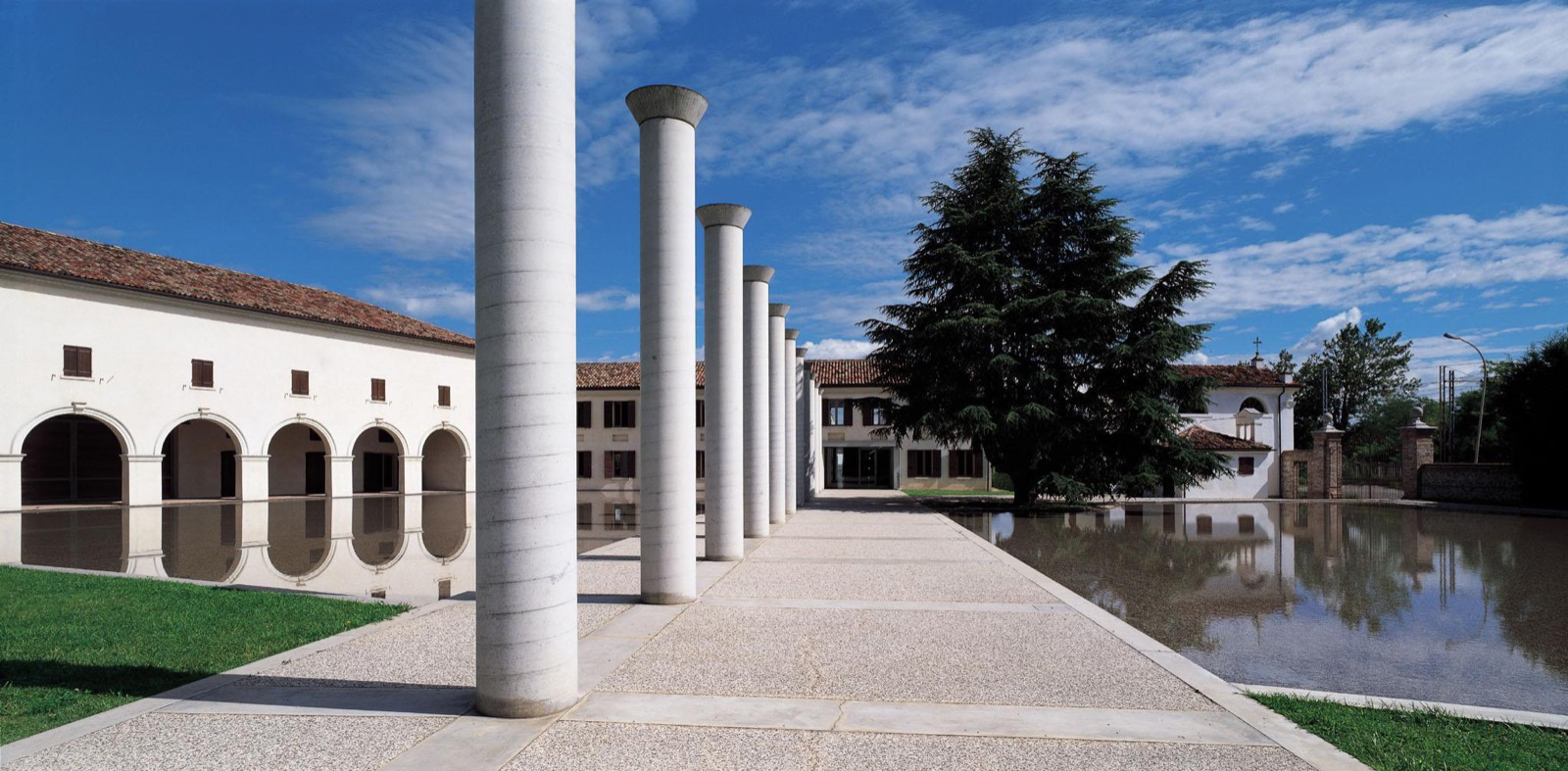 Fabrica is based at Villa Pastega Manera, a 17th century building that has been restored and significantly enlarged by the Japanese architect Tadao Ando.
Here history coexists with contemporaneity. In this dialogue in time and space the villa – with its two barchesse and a small church – communicates harmoniously with a contemporary concrete and glass construction.
The complex, which covers an area of 51,000 square meters, is characterized by two fundamental poles triggering a continuous game of "full and empty", complementary elements between the existing building and the new intervention, the latter almost entirely developed in depth to highlight the beauty of the surrounding landscape.
As Tadao Ando says, "Fabrica is a space that stimulates communication and encounters between people, history and nature".
Visits to our spaces are possible during the events open to the public or for academic reasons.
For more information write to press@fabrica.it